After school Enrichment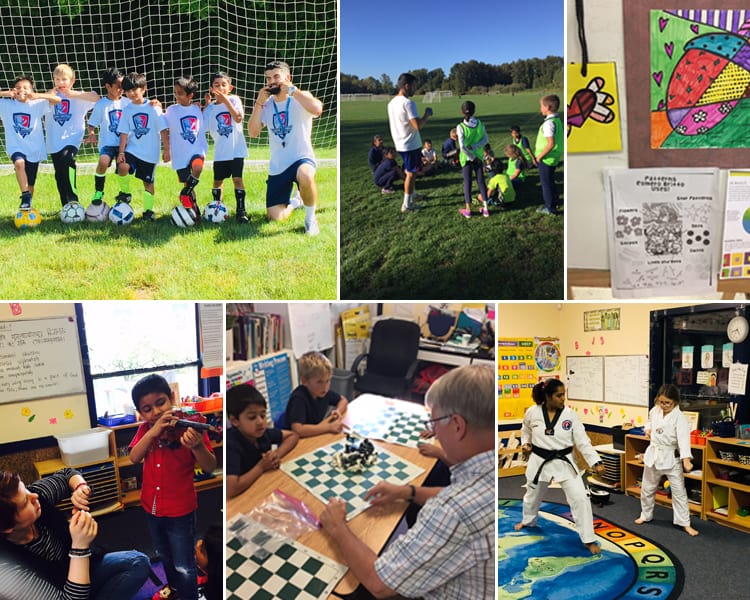 Synergy Learning Academy is also trying to extend students' interest and learning through providing a full range of after school enrichment. We are committed to providing our students with the most exciting learning opportunities. Now we have partnered with Lead United Soccer Club to operate soccer class in our school. If you are looking for other sports, Taekwondo classes might be a good choice, which starts with some stretching exercises and followed by basic hand techniques, kicks, forms, self-defense, block and hit techniques.
We are also doing art class in after school to teach some basic drawing skills, coloring, painting, and introduction knowledge of art. Bharatanatyam dance classes are taught in our school as well. We are also doing sewing lessons with an award-winning seamstress to teach students how to use sewing machine, work with patterns, and create a sewing project.
Art Studio
littlewatercolors-for-4-5-years-old-1

Dance
Ojasvi-Dance-School-Flyer1-1

Scocer
Synergy-Learning-Academy-Socceroos-Monthly-Flyer-1

Chess
Chess

Ukelele
SLA-Spring-2019-Uke-After-School